BLACK WOMEN'S ROUNDTABLE AND ESSENCE RELEASE 2020 'POWER OF THE SISTER VOTE' POLL RESULTS--REVEALING BLACK WOMEN ACROSS GENERATIONS MOST CONCERNED ABOUT SURVIVAL, SAFETY AND STABILITY ISSUES IMPACTING BLACK COMMUNITIES
Annual Survey Reveals That Black Women Consider the Rise in Racism & Hate Crimes as the Single Biggest Issue Going Into the November Election
*The 2020 Power of the Sister Vote survey was conducted via an online poll by ESSENCE and BWR. Click here or a copy of the 2020 BWR/ESSENCE Poll Results, and Essence.com.
New Era Foot Soldiers for Democracy
Poll Worker and Poll Monitoring Recruitment Initiative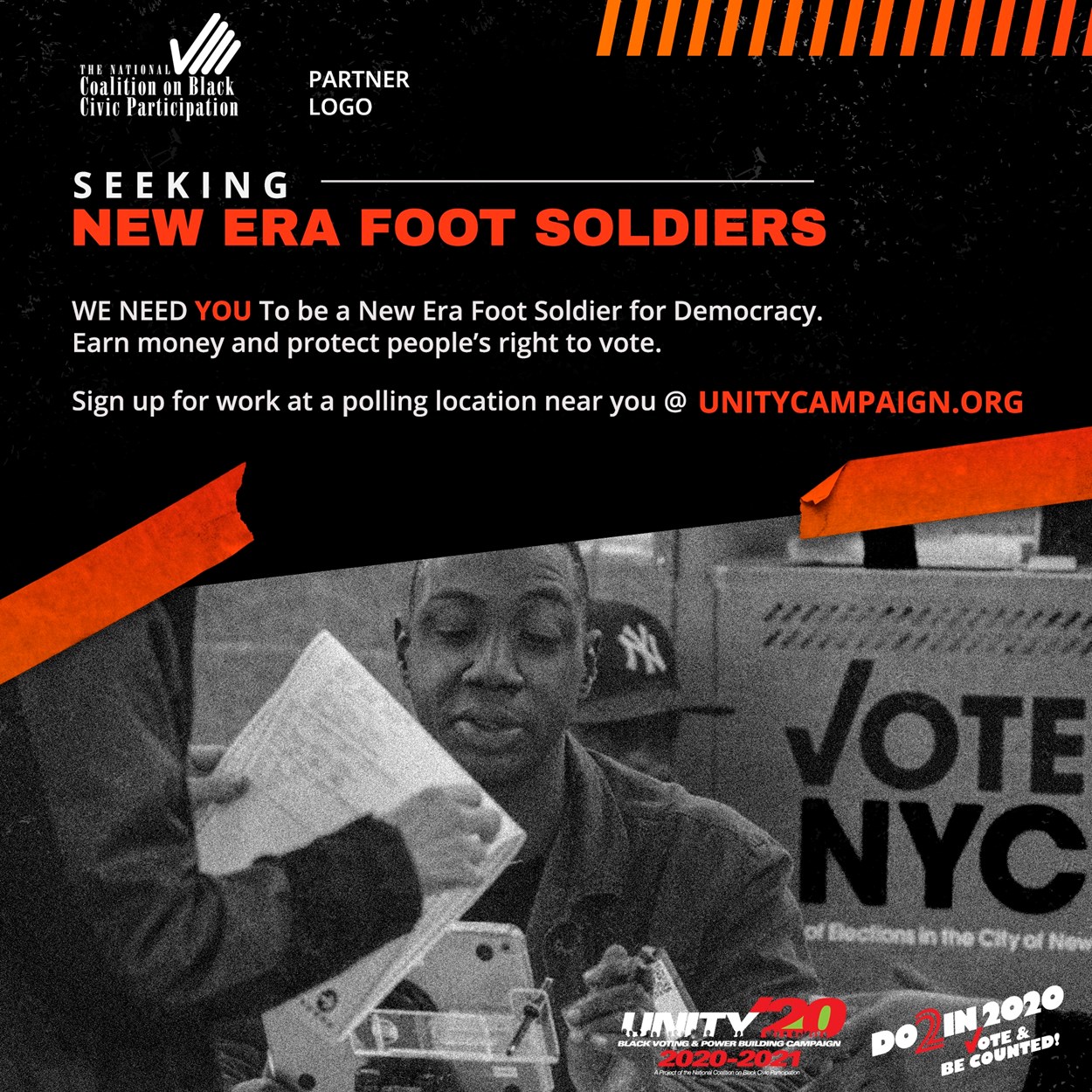 Looking for more graphics to help recruit poll workers and monitors...click here.
#RUVoteReady PSA